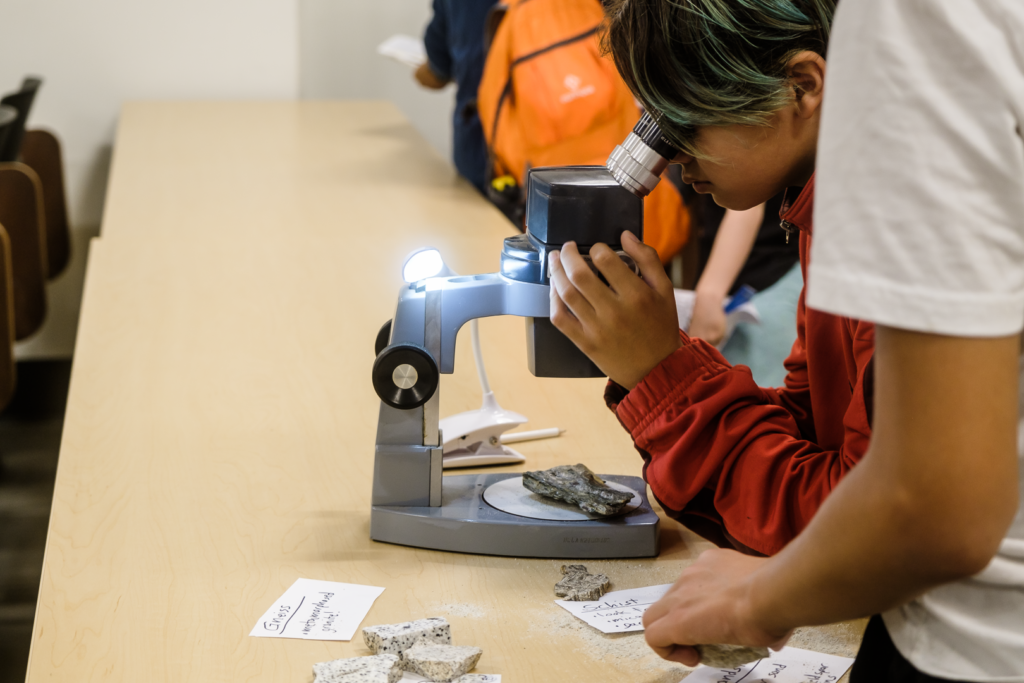 EYU, or Exploring Your Universe, is an annual science fair with interactive science booths, talks, and a planetarium that usually takes place on the first Sunday of November at UCLA.
The goal of EYU is to share science to a broader audience through hands-on learning and inspire the next generation of scientists. Traditionally held at UCLA's Court of Sciences, it welcomes thousands of visitors from the LA community and has become the largest science outreach event on campus. The event is entirely volunteer-run and organized by a graduate student committee.
It has been co-sponsored and co-organized by the EPSS department since its inception in 2009; every year, EPSS features a wide variety of topics across 15+ booths, including meteorites, earthquakes, stratigraphy, planetary fluid flows, space weather and plasma, water erosion across Southern California, and more!
The event is free and open to the public. To learn more, visit @exploringyouruniverse on Instagram and www.exploringyouruniverse.ucla.edu/ on the web!