DEI Mission Statement
Welcome to UCLA EPSS!
Our department's mission is to "understand and protect our home in the universe," and to further this mission, we strive to foster an inclusive culture of respect, collaboration, openness to new ideas and methodologies, perspectives and experiences.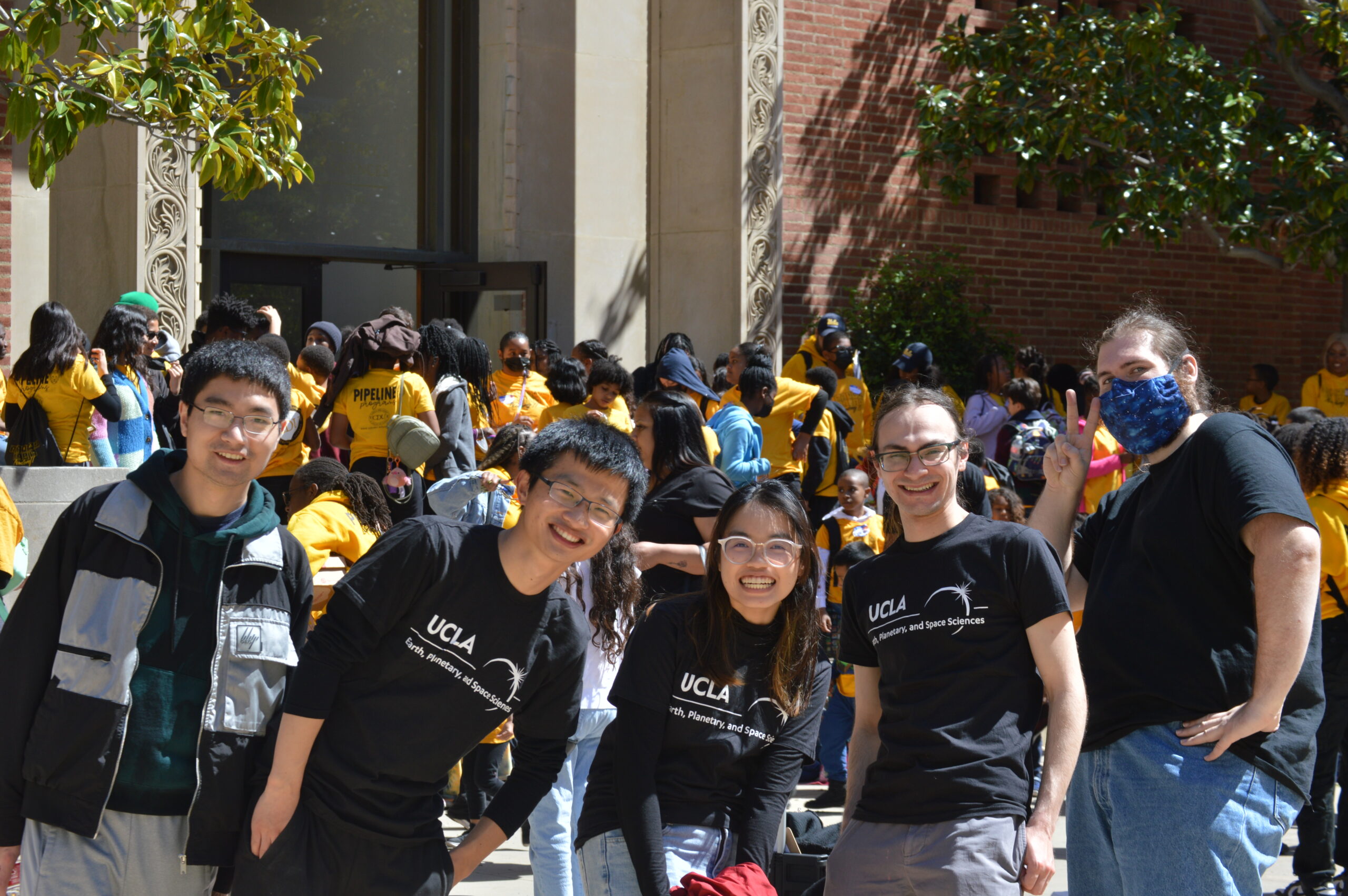 The EPSS community holds the following self-evident values:
We recognize the breadth of backgrounds, experiences and cultures of our faculty and staff, researchers, postdocs and students, and how they contribute to the excellence of our departmental scholarship and activities.
We value open and honest communication, civil and ethical conduct, and transparency in our work and business within EPSS, because this allows us to better serve and support all members of the greater UCLA and Scientific community.
We strive to build a healthy and respectful climate, where ideas can be challenged, new theories can emerge, and harmful biases, assumptions and prejudices can be addressed and corrected.
To uphold those values we strive to reach the following goals:
At the departmental level:
Actively work to create a department that is at least as racially and ethnically diverse as the state of California. This increase in diversity will occur at all levels, from students to faculty to staff.
Create a public site with resources and updates to keep the community abreast of EPSS diversity initiatives.
At the university level:
Create support systems for students from underrepresented groups within the department and collaborate with existing campus-wide student organizations.
At the community level:
Increase engagement with the broader community through outreach activities, which will serve to encourage and assist underrepresented students to pursue higher education in STEM and assist them with the processes involved.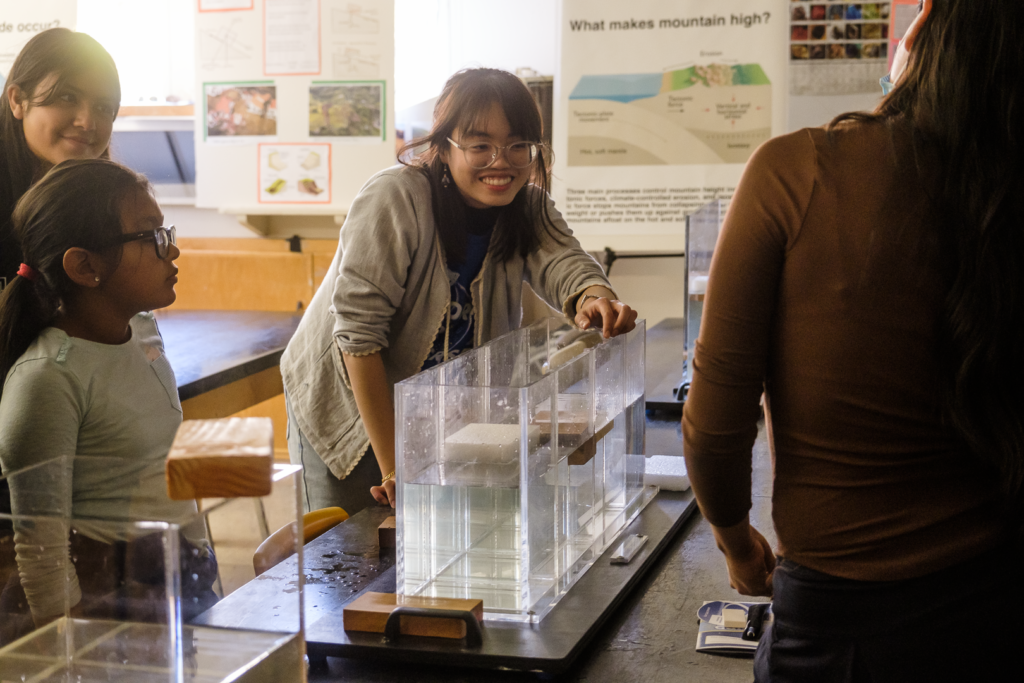 Resources
It's important to make connections when you're first starting grad school, and here we list a few resources you might find helpful. EPSS has an active student organization with an engaged and helpful leadership that, among other things, hosts fun social events and organizes student participation in departmental committees (contact Tyler Powell for more info). There are also a number of diverse graduate student groups you may wish to get involved with. The Diversity Committee has begun hosting a series of workshops led by Prof. Mackenzie Day ranging from applying to the NSF graduate fellowship to applying for faculty positions. Although we sincerely hope you have a rich and rewarding grad school experience, we also acknowledge that unexpected and sometimes difficult situations arise. If this is the case, you can of course contact your faculty advisor, anyone on the Diversity Committee or the department leadership. The EPSS anonymous feedback form is also available if you don't wish to be identified. There are other resources at the campus-wide level including the Ombudsman Office and Title IX/Sexual Harassment Prevention Office.
Future Plans
Our goals are structured as follows:
Fostering a culture of inclusion in the department
Improving student retention in EPSS (supporting the success of student while at UCLA)
Improving student retention in STEM (supporting students leaving UCLA wanting to continue in STEM)
Improving the diversity of the student population within the department
Improving diversity of staff and faculty
Augmenting outreach efforts to tie into our EDI vision
For each of these goals we have a series of new small and large initiatives, which you will be able to follow on here. Amongst these are the creation of support groups for our currently underrepresented students, the preparation of a summer Bridge program aimed at increasing diversity, inclusivity and retention, outreach to colleges, local and national, who serve underrepresented groups. We welcome anyone who would like to get involved in these efforts.
Please don't hesitate to contact us with any questions or concerns.
And again, welcome to UCLA!
As a land grant institution, the EPSS Diversity Committee at UCLA acknowledges the Gabrielino/Tongva peoples as the traditional land caretakers of Tovaangar (Los Angeles basin, So. Channel Islands). We pay our respects to the Honuukvetam (Ancestors), 'Ahiihirom (Elders) and 'Eyoohiinkem (our relatives/relations) past, present and emerging.
DEI Committee Members
Faculty Representatives:
Carolina Lithgow-Bertelloni, Chair clb@epss.ucla.edu
Mackenzie Day mday@epss.ucla.edu
Lars Stixrude lstixrude@epss.ucla.edu
Student Representatives:
Grace Elias (undergraduate) gmelias@g.ucla.edu
Jordan Bretzfelder (graduate) jbretzfelder@g.ucla.edu
Staff Representative:
Emmanuel Masongsong emasongsong@igpp.ucla.edu
Research Scientists Representative:
Jiang Liu jliu@igpp.ucla.edu