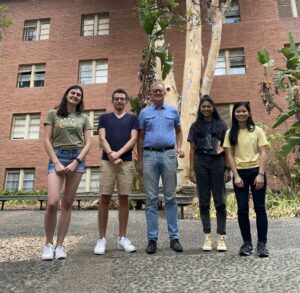 The UCLA Unlearning Racism in the Geosciences (URGE) Pod was started in March of 2021 to evaluate and combat racism in the Geosciences at UCLA and specifically within the EPSS department.
URGE complements the efforts of the DEI committee, many of which focus on improving diversity through targeted recruitment. It does this through focusing on building an anti-racist departmental environment by arguing for changes to department policy that are more inclusive and equitable. By doing so it creates a space where underrepresented minorities can succeed and feel welcome.
URGE membership represents a broad cross-section of the department, including grad students, researchers, lecturers, and faculty.
EPSS URGE engages with anti-racist literature, watches recorded interviews with scholars and other members of the community, and regularly meets to share thoughts and experiences.
New members are always welcome; for information on how to join and more, see the link below!
Learn more!
Website:https://urge.epss.ucla.edu/