Mission Statement
Our department's mission is to "understand and protect our home in the universe," and to further this mission, we strive to foster an inclusive culture of respect, collaboration, and openness–to new ideas, methodologies, perspectives, and experiences. We seek to achieve this by building support systems for students from underrepresented groups, maintaining open and honest dialogue to allow for positive departmental change, increasing engagement and outreach with the broader Los Angeles community, and more.
Latest News and Announcements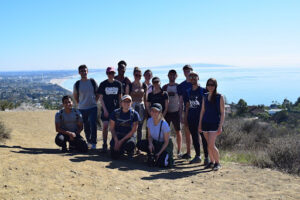 The idea behind EFMP was to build a mutually supportive platform for students at all stages of undergraduate and graduate study. A pilot program was launched in Spring 2021, creating…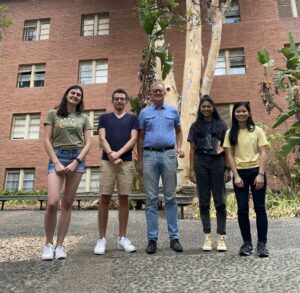 Since geoscience continues to be one of the least diverse STEM disciplines nationally, URGE evolved as an effort to promote diversity, equity, and inclusion in the geosciences.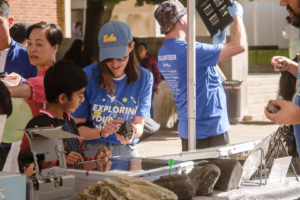 On November 6th, 2022, science enthusiasts of all ages converged in UCLA's Court of Sciences for Exploring Your Universe (EYU), UCLA's largest annual science fair.